DC's Unique Film-Production and Co-Working Space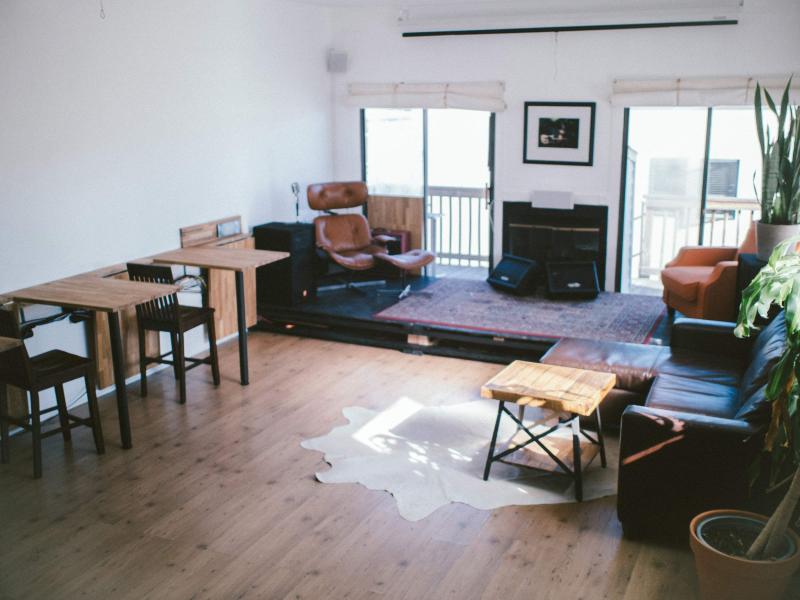 The Office of Cable Television, Film, Music and Entertainment (OCTFME) is pleased to recognize The Lookout DC as the August 2017 Location of the Month.
Founded in 2012 by local filmmakers who remain friends, the creative media and co-working venue has 3,200 square foot of space and is located at 2439 18th Street, NW. The Lookout DC offers a cooperative for creatives in the District: independent filmmakers, video producers, digital agencies. graphic artists, and post-production specialists. "The Lookout DC experience is an investment in the District's creative community," says Ian Fay, Founder of The Lookout DC. "We're the only production-focused co-working space in the area, having created a new 'collective model' mash-up of production and studio workspace." The Lookout DC includes 24 hours access to state-of-art studios for pre and post-production, conference rooms with studio capabilities, event spaces with audio/visual equipment, a spacious functional rooftop, networking opportunities with other creatives, and metro accessibility. "I see what we're doing here is of great value to filmmakers during their production journey. I want our offices to serve as a home base -- rather, a home -- for access to a great studio surrounded by great people," added Fay. "In the end, I want creative forces in the District to know we're offering an opportunity for DC creatives to get access to the tools, equipment, and production support facilities they need to grow their creative enterprises," says Fay. To learn more about The Lookout, schedule a tour, or get information on membership availability email: [email protected].
The "Location of the Month" initiative is part of the agency's mission to market and support District locales as media production locations, and to bring attention to the wide range of cinematically compelling locations that are available to film and television productions.

Do you have a business or location you would like to have featured as the "Location of the Month"? If so, please forward your inquiry to [email protected]

About OCTFME:
The mission of the Office of Cable Television, Film, Music, and Entertainment is to produce and broadcast programming for the District of Columbia's public, educational, and government access (PEG) cable channels; regulate the District of Columbia's cable television service providers; provide customer service for cable subscribers; and support a sustainable creative economy and job market in the District of Columbia.
Social Media:
Join the Conversation: #
Twitter and Instagram: @Entertain_DC
Facebook.com/EntertainDC