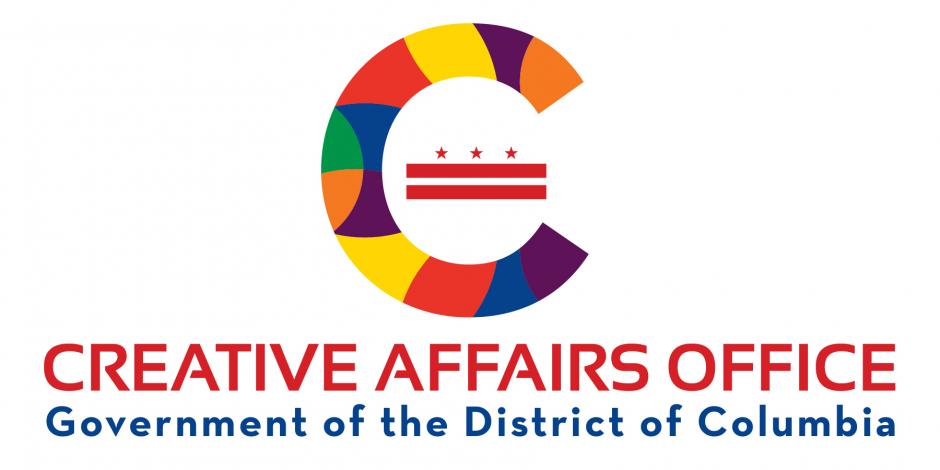 The Creative Affairs Office (CAO) showcases and preserves the District of Columbia's rich creative communities throughout all 8 Wards. CAO builds sustainability in the creative community through policy, programming, and education which further expands the pathway to the middle class for the creative workforce. CAO coordinates public, private, and community partners to accomplish all goals and create equitable and inclusive opportunities for the District's creatives.
Angie M. Gates, Director
Angie M. Gates was appointed to serve as the Director of the Office of Cable Television, Film, Music and Entertainment (OCTFME). Director Gates served as the Director of the Office of Motion Picture and Television Development before that office merged with the District's Office of Cable Television. Prior, Gates served as D.C. Mayor Muriel Bowser's Director of Inauguration, Director of Operations for the Mayor's Transition Team and Traveling Chief of Staff during Mayor Bowser's first term campaign. For Mayor Bowser's second term Inauguration, Gates served as Executive Producer of the DC Proud 2019 Inaugural Celebration in honor of Mayor Bowser's historic milestone as the first female two-term Mayor of Washington, DC.
Emmy Award-winning Executive Producer Gates, made history when the District of Columbia Government won its first Emmy Award at the 60th Annual National Academy of Television Arts and Sciences Award show. The Emmy was presented for the magazine format talk show "The 202" Bell Biv DeVoe episode which airs on OCTFME's DCN Network. She also led the efforts in the historic launch of DC Radio 96.3HD4; the District of Columbia's first municipally managed radio station and second full-powered municipally-owned HD radio station in the nation. Gates continues to play a pivotal role in the Mayor Muriel Bowser Presents 202Creates initiative which highlights the diverse and vibrant creative community in the District of Columbia.
During the COVID-19 Pandemic, Director Gates was appointed by Mayor Bowser to serve on the Washington, DC, ReOpenDC Advisory Group, a task force of eleven committees established by the Mayor, to develop and deliver recommendations to reopen DC safely and sustainably. Gates Co-chaired the Faith, Arts, Culture, Entertainment, Sports and Hotels (FACES-H) Committee. The Advisory Group, in line with Mayor Bowser's vision, collaborated with the DC Department of Health, national public health experts and worked with District residents, community groups, business leaders and civic leaders to formulate their recommendations anchored on DC Core values of Health, Opportunity, Prosperity and Equity (HOPE).
Gates also made history as the first African American General Manager of the iconic Warner Theatre, located in the heart of the nation's capital. Her extensive experience includes work with former President of the United States Barack Obama and First Lady Michelle Obama.
Gates began her career as a film specialist for the New Orleans Film Commission and her film projects include Interview with a Vampire and Pelican Brief. She is the former Associate General Manager of the historic Saenger Theatre in New Orleans, and the former Director of Engagement Relations and Marketing for Clear Channel Entertainment's Theatrical Division.
Gates received a Bachelor's Degree in Communications and a Master of Arts Administration Degree with a Special Concentration in Sports Management, graduating Summa Cum Laude from the University of New Orleans. Gates serves as a Board Member of the New Orleans Theatre Association and Negro League Hall of Fame. She is also a charter member of the Upsilon Chi Omega Chapter of Alpha Kappa Alpha Sorority, Incorporated. Gates currently serves as a Governor of the Recording Academy, Washington DC chapter (The GRAMMYs).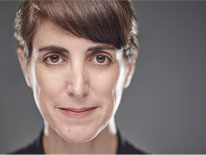 Maryann Lombardi, Associate Director
Creative Affairs Office (CAO)
Working with an entrepreneurial approach, Maryann Lombardi has spent the past 20 years at the intersection of culture and commerce. She is the Associate Director, Creative Affairs Office in Washington, DC at the Office of Cable Television, Film, Music and Entertainment, where she is working to grow the local creative economy, strengthen the entrepreneurial ecosystem, and help freelancers and creative entrepreneurs reach their goals. In her former role as the agency's Chief Creative Economy Officer, she managed Mayor Muriel Bowser's 202Creates creative economy brand and built the 202Creates portfolio of resources and programs for creative entrepreneurs. Previously she was the Executive Director of Lisner Auditorium and Partnership Development at The George Washington University, where she worked with her team to reorganize, rebuild and grow the organization.
Previously, as the Director of Creative Economy for UMass Amherst, working with the City of Springfield and University administration, she established and implemented economic development and cultural activities to create jobs and improve downtown development in Springfield. Before moving to MA, she spent ten years in New York City as an independent theater producer producing Off Broadway and regional tours. Maryann has an undergraduate degree from The University of Michigan and graduate degree from the University of Massachusetts Amherst. She is a member of the Private Sector Network Council with Americans for the Arts, part of the National Mentor Network with Seed Spot, a DMV coalition member for Global Entrepreneurship Week 2019, and speaks regularly on workforce development, entrepreneurship, the freelance economy and community building.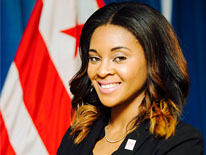 Kennisha L. Rainge, Chief of Internal Affairs
Creative Affairs Office (CAO)
Kennisha L. Rainge has over 8 years of experience as a Chief Executive with a diverse background in organizational leadership, human resources, staff management, workforce development, and education. Throughout her career, she's managed and analyzed organizational executive policy and has developed strategies to help build and re-structure systems for effective organizational processes. Kennisha attended Florida A&M University where she studied Biology (Pre-Med).
Ms. Rainge recently served as the Chief of Staff for The DC Commission on the Arts and Humanities (CAH), where she was an advisor to the Executive Director on all aspects of internal and external logistics for the agency. She managed interagency coordination to maintain day-to-day operations carried out by the staff that included but not limited to public affairs, community advocates/constituents, City Council, and various DC government agencies.
Ms. Rainge is committed to her community and continues to serve the residents in 8 Wards of the District of Columbia in her spare time as an innovative entrepreneur and through various community service efforts including food drives, mission trips, and back to school initiatives to name a few.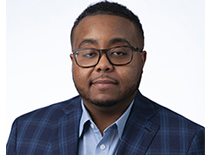 Lee Levingston Perine, Community Engagement Manager
Creative Affairs Office (CAO)
Lee Levingston Perine is an innovative, resourceful and forward thinking creative professional with 15+ years of progressive entrepreneurial and marketing experience in the non-profit, private and public sectors. He currently serves as the Community Engagement Manager at the Creative Affairs Office. In this role, he works to engage and preserve the District of Columbia's vibrant creative communities and institutions in all eight Wards. He contributes to policy, programming and education that benefits the District's creative workforce.
Before his career with DC government, Lee was the Senior Manager, Entrepreneurship and Events at the Washington DC Economic Partnership (WDCEP). He was responsible for managing program and content development for WDCEP's small business and entrepreneurial-focused initiatives, including DC Biz Chats, DC Doing Business Guide, and Entrepreneur Toolkits. He served as a liaison between DC Government, business assistance organizations, and the small business and entrepreneurial communities. Lee also managed event planning for WDCEP events including Annual Meeting, WeDC Futures Forum, WeDC House at SXSW Interactive Festival as well as partner events including Build It In DC and Food for Thought.
Lee is the founder of Makers Lab, an arts collective, which creates spaces that celebrate life, art and LGBTQ culture. In November 2015, Lee was recognized as a White House Champion of Change-LGBT Artist for his work. In addition to his work with Makers Lab, he serves as a board member at Whitman-Walker Health.
Lee received his BA from Duke University and his MBA from the University of Texas at Austin.