Thursday, December 8, 2016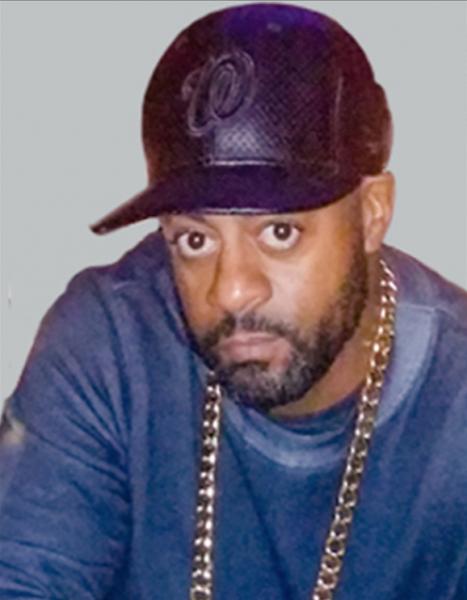 The District of Columbia Office of Cable Television, Film, Music, and Entertainment (OCTFME) is pleased to recognize local filmmaker Karim Mowatt as the December 2016 Filmmaker of the Month.
Native Washingtonian, Karim Mowatt is the rare filmmaker that has taught himself the art of screenwriting, directing, editing, color correction and more en route to becoming an award-winning filmmaker. As the CEO of 100Films, Mowatt is a gritty urban drama creator that delves into topics that are shied away from by the mainstream film industry. Having grown up in both the northeast and northwest "Uptown" sections of the District, the nuanced struggles of his communities are highlights of his films.
Mowatt's writing, directing and editing credits include three shorts: A Body in the Woods (Official Selection at Jamaica's Gattfest Festival 2013) and Stunned 1 & 2. In 2014, Mowatt wrote and directed his first feature film, Run, which won the "Movie of the Year" at the Titan Arts Awards and currently has over 600,000 views on YouTube. The film has two District premieres at the Washington Marriott and the Anacostia Arts Center.
Immediately, post the success of Run, Mowatt began his second feature, The Evidence Room, which yielded Movie of the Year, Director of the Year and Actor of the Year honors at the 2015 Titan Arts Awards. The film, like all of 100Films' projects mainly hired District based music artists for the soundtracks and music beds as well as local actors and clothing designers for on-screen talent and wardrobe contributions.
Mowatt is an inter-disciplinarian that was always drawn to the visual arts beginning with drawing and painting at the young age of 2 years old. As time progressed his artwork became more metaphoric and abstract and he added creating writing and music production through his teenage years.
Prior to entering the film industry, Mr. Mowatt felt a bit disillusioned, was arrested and incarcerated before the charges were dismissed against him. It was during this time that he began drafting screenplays from his District jail cell culminating into his first screenplay begin written. His mother sent him screenplay-writing book tutorials and movie production how-to manuals allowing him to understand the process of movie creation even with a limited budget. He studied these books religiously until his release.
Upon his release, Mr. Mowatt secured a job, saved as much of his income possible and bought his first camera in 2012. Studying the camera and revisiting the books that inspired him so, he began to devour YouTube video tutorials that explained the processes of color correction, video editing and directing.
His first film subjects were his immediate surroundings which he would capture and then perfect his newfound video and audio correction abilities. After joining local Meet Up groups and networking with the District's filmmaking creative community, Mr. Mowatt ventured into his filmmaking career.
After a sobering realization that a change of lifestyle would be imperative to his survival and avoidance of incarceration, Mr. Mowatt re-directed his energy back into his artistry and positive media projects. With his creativity nurtured and reborn in the District, Karim Mowatt took only one year under extenuating circumstances to go from vision to actualization in his filmmaking career.
*** If you know of a filmmaker that would make a great future Filmmaker of the Month, you can send OCTFME your recommendations using this nomination form.