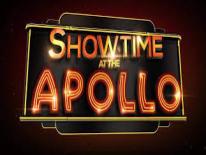 Venertainment is now casting the all new "Showtime at the Apollo" on the FOX network! We were picked up for 13 episodes. We are excited to find some great performers to compete in this classic competition at NYC Vocal Studio!
The search is on for singers, dancers, magicians, comedians, and all other variety acts. Kids and adults of all ages are encouraged to apply to compete for first place!
We would love to get the word out to the DC residents. If interested please apply on the website venertainment.com/apollo or email Torriel at [email protected].