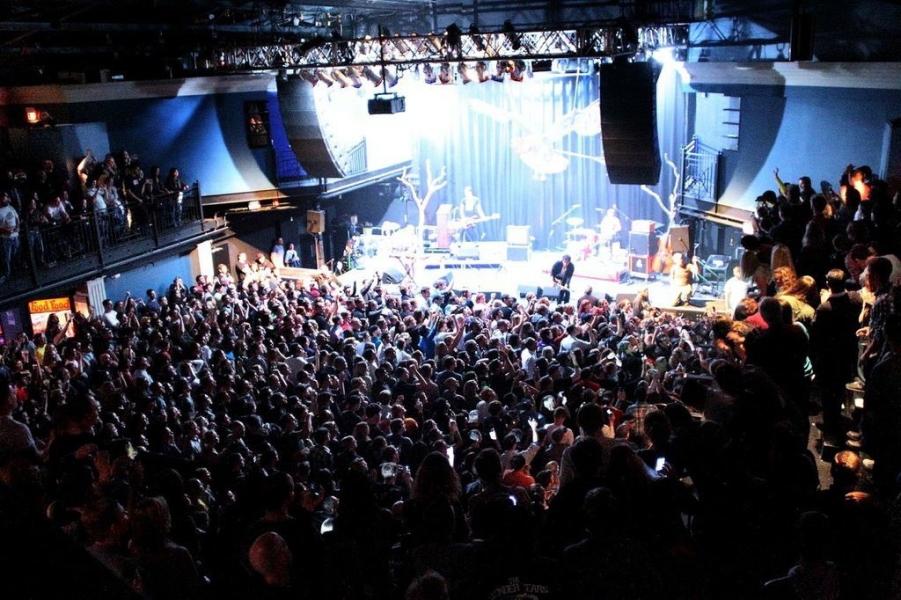 The DC Office of Cable Television, Film, Music & Entertainment is pleased to honor the 9:30 Club in Washington, DC as the January 2016 Location of the Month.
The 9:30 Club, located in Washington, DC's historic Shaw neighborhood, is not only one of the District's foremost live music venues, it is also one of the most iconic in the country. Named 'Nightclub of the Year' by Rolling Stone Magazine, Billboard and Pollstar, the 9:30 Club is the inimitable place bands have aspired to play and music fans have loved to attend for 35 years.
Top-selling music legends such as Johnny Cash, Willie Nelson, Bob Dylan, Dolly Parton, Al Green, Nirvana, James Brown, Smashing Pumpkins, and the Foo Fighters have all graced the 9:30 Club's stage, as well as some of today's biggest acts such as Adele, Deadmau5, Drake, Kendrick Lamar, Jack Black, Justin Timberlake, Pink, and more.
The standing only venue, which holds a capacity of 1200 people, offers no bad sight lines to the stage with great floor and balcony views, a top-of-the-line sound system and four full bars throughout.
In 2011, DC's film commission, which is now apart of the DC Office of Cable Television, Film, Music & Entertainment, launched the Location of the Month to bring attention to the wide range of cinematically compelling locations that are available to film and television productions. Former Locations of the Month recipients include the Angelika Pop-Up at Union Market in Northeast, the National Museum of the U.S. Navy in Southeast, and the Mansion on O St in Northwest.
Visit the press release or DC Reel-ScoutTM for more information. If you are interested in using the 9:30 Club as a filming location, please contact us at [email protected].