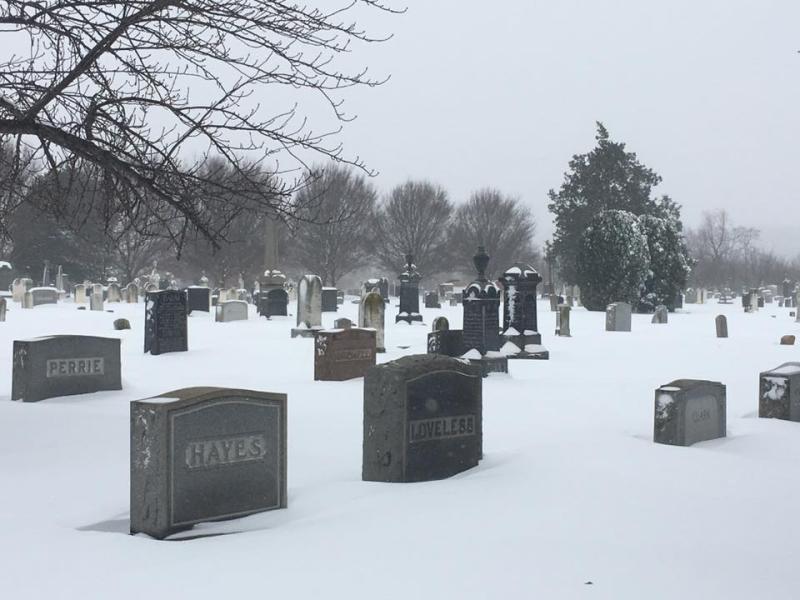 The DC Office of Cable Television, Film, Music & Entertainment is pleased to honor the Historic Congressional Cemetery in Washington, DC as the February 2016 Location of the Month.
Congressional Cemetery, located on the west bank of the Anacostia River in Southeast Washington, is one of Washington, DC's most historic burial sites. The 207-year-old burial ground was declared the nation's first national cemetery 50 years before Arlington National Cemetery was erected but it is no longer a government cemetery. Today, it is the final resting place of scores of individuals who were instrumental in the founding of the nation and its new capital city, as well as notable individuals such as composer John Philip Sousa, Civil War photographer Mathew Brady, and Elbridge Gerry, who was a signer of the Declaration of Independence. Also, veterans from every American war can be found buried there.
Sprawling more than 35 acres, the National Historic Landmark offers one of the District's best exterior location options for film and photography that are in need of a cemetery or cryptic scenery. The location is home to 171 bulky, cube-shaped stones called cenotaphs, or "empty tombs". The gravely cenotaphs honor members of Congress who died in office during the first several decades of our Nation's history. The use of the cenotaphs discontinued in 1876 when Senator Hoar of Massachusetts argued that this tradition should be abandoned saying that "the thought of being buried beneath one of those atrocities brought new terror to death."
Over 1000 volunteers maintain Congressional Cemetery year round under the supervision of the Association for the Preservation of Historic Congressional Cemetery. The cemetery promotes innovative and sustainable practices, such as beekeeping, grazing goats, and a dog-walking program.
Please view the press release for more information. See a short video about securing the Congressional Cemetery as a filming location. To view more images and if you are interested in using Congressional Cemetery as a filming location, please visit our Reel-Scout page contact us at [email protected].