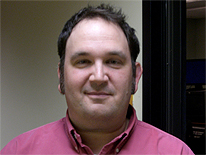 Jonathan Zurer has been producing television series and feature films for more than a decade. As a producer at Thinkfilm, Inc. in his native Washington, DC, Warner Bros., HBO, and Discovery have entrusted their projects to him, both at home and abroad. He has seven years of DC filming experience on Emmy winner The West Wing and the groundbreaking pseudo-reality of K Street.
HBO's original series K Street was the first television show shot entirely on location in Washington in decades. With an almost all-local crew (the exceptions were Steven Soderburgh, who shot and edited, in addition to directing, producing, and writing; and George Clooney, who shot while executive producing), the production was a three month carnival ride of non-actors, real life, and a crew that traveled by foot, taxi, and Metro with its gear on its back, shooting all the while. Additionally, each episode was conceived, shot, edited, and broadcast in a single week.
The West Wing came to Washington to add some on-location footage to its award winning set in Los Angeles. What started as a four time a year field trip for exteriors became longer visits with multiple interiors and exterior locations, snow making, Inaugural Balls, motorcades, and finally, nearly two entire episodes shot in the woods near Camp David.
Jonathan's work for Discovery Channel has taken him around the world. He started by criss-crossing Italy and France for three months working on a cooking show in the mid-90s. Since then, the work has been less grueling, but no less varied. He spent a week in the South China Sea aboard a 250-foot dive ship chronicling the exploits of an underwater treasure hunter for Treasures of the Royal Captain. He also spent two weeks following F-18 pilots during their war games against MIG-29s in Eastern Germany for Red October. And more recently, Jonathan spent three weeks recreating Iroquois life in the 1200s, while traveling across upstate New York and Southern Quebec for the historical docudrama First Nations.
In Washington, he has produced location shooting for the films Spy Game, Armageddon, Dick and GI Joe and for television shows such as Bones, NCIS, The Court and Citizen Baines. While in San Francisco, he produced the location filming for the CBS series Presidio Med. In addition to that, he finds time to do corporate and commercial work for the Hearst Corporation, the Centers for Disease Control and Prevention, the American Heart Association, the American Institute of Architects, the Association for Frontotemporal Degeneration, and PBS.
Visit our Previously Featured Filmmakers to see more Filmmakers of the Month.