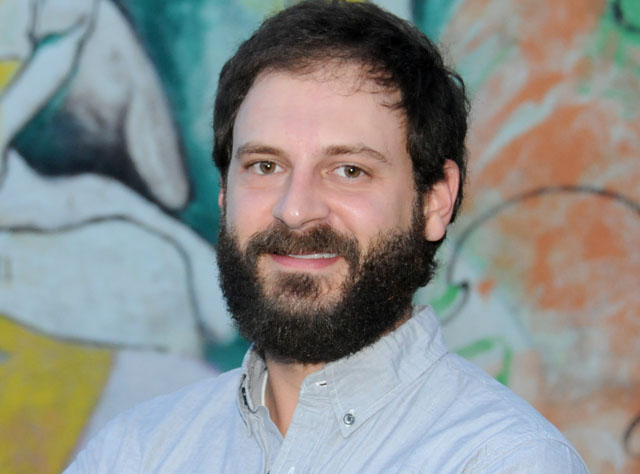 Brad is a three-time CINE award-winning filmmaker with a diverse background in the biological and physical sciences as well as international development, Latin American issues and public health. He has been making films in the DC area for the past six years since moving to the District in 2008.
He has produced, filmed and/or edited many shorts and features, including the documentary My Village, My Lobster, winner of the CINE Golden Eagle for Independent Documentary and an Official Selection in numerous festivals around the world; the PBS program EcoViews: Three Stories from the Chesapeake Bay, a National Finalist for the 2010 Student Academy Awards and CINE Golden Eagle Winner; The Road We Know, a feature-length film about youth efforts to combat HIV/AIDS in Botswana; Waiting for Oil, an half-hour documentary about the BP Deepwater Horizon oil spill; 120 Days, a CINE-winning feature-length documentary about an undocumented immigrant's last days in the United States with his family; and Breaking the Wall of Silence, a documentary portrait of several innovators who are working to make healthcare more transparent and safe for its patients.
His career in film began unexpectedly while he was serving as a community health volunteer in the Peace Corps in Nicaragua. During the last year of his service, Brad mentored a youth group in his town that was producing a short video about HIV/AIDS in their community as part of a nationally-broadcast media project called "El Gran Sueño." He fell in love with the process and craft of filmmaking, and knew immediately that film and visual storytelling would be his new career path. He moved to Washington, DC after finishing the Peace Corps, enrolled in American University's graduate film program and began working in various crew roles on local productions. A highlight from these early days included an opportunity to spend three days in the White House working with Oprah and the First Family for Oprah's 2009 Christmas at the White House special.
Realizing the growth potential for Spanish language content and leveraging his experience living and working in Latin America for more than 5 years, Brad has begun focusing his career on Spanish-language and bilingual productions. His current projects include a one-hour documentary titled The Voice of the Mayangna, an adventure and music film that documents the first professional recording of Mayangna Indian musicians in the rainforests of Northern Nicaragua. The film is part of a mass communications campaign and environmental movement in Nicaragua called Misión Bosawas that aims to educate Nicaraguan youth through film, music and social media about the conservation of the UNESCO Bosawas Biosphere reserve and the cultural preservation of the Mayangna Indians. He is also currently working as Associate Editor on the feature documentary Landfill Harmonic, the inspiring story about a Paraguayan youth orchestra that plays instruments made from recycled garbage. The story was featured on the show 60 Minutes in January and is expected to be released later this year.
In addition to documentary film, Brad also worked for PBS Marketing and Communications, producing broadcast, online and radio promotional campaigns for several PBS programs, including the Emmy Award-winning Masterpiece series Downton Abbey, Upstairs/Downstairs and the American Experience film Freedom Riders.
He currently serves on the Board of Directors for the international arm of the solar energy development organization Grid Alternatives, a renewable energy organization that works with volunteers to bring solar energy to off-grid communities in the developing world.
Brad holds a M.A. in Film and Video Production from American University and a B.S. in Biology and Geology from the University of Georgia.
Visit our Filmmaker of the Month Section to see previous Filmmakers of the Month.