DC Reel-Production Services
We are pleased to provide this valuable resource to filmmakers, production support service companies, and our talented local DC individuals who comprise this areas film & media workforce. Below you can find crew and vendors for your upcoming production; or list your self or your business 24-hours a day, 7-days a week. Choose the category that fits you and get started!!!
Do you have a job or casting opportunity you want people to know about? Please let us know and we would be happy to share it with our community.
Mid-Atlantic Production Services
We have also once again up with the Virginia Film Office and Oz Publishing's Maryland Film and Video Dire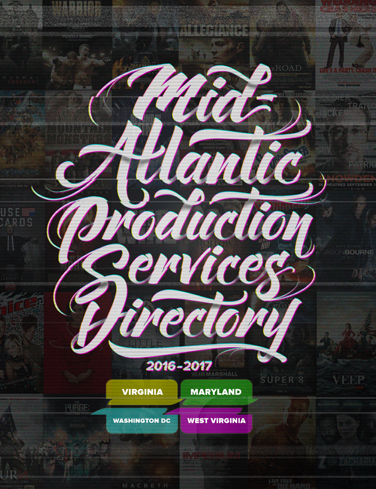 ctory again to produce the 2016 - 2017 Mid-Atlantic Production Services Directory.
This directory extends our reach to the mid-atlantic region enabling DC residents to cast a wider net as they look to hire crew and production services for DC-based productions, or for job opportunities that may be in reach just a few miles outside of the District. The Mid-Atlantic Directory includes listings of pre-production resources, production staff and technical crew, producers and production companies, equipment and stages, post-production facilities, and support services.
Basic listings are available to freelancers, free of charge. Oz Publishing is currently accepting listings for DC residents for their 2017-2018 online directory.
Oz Publishing, Inc.
Email: [email protected]
Phone: (404) 633-1779
Toll Free: (800) 705-1121
www.ozonline.tv