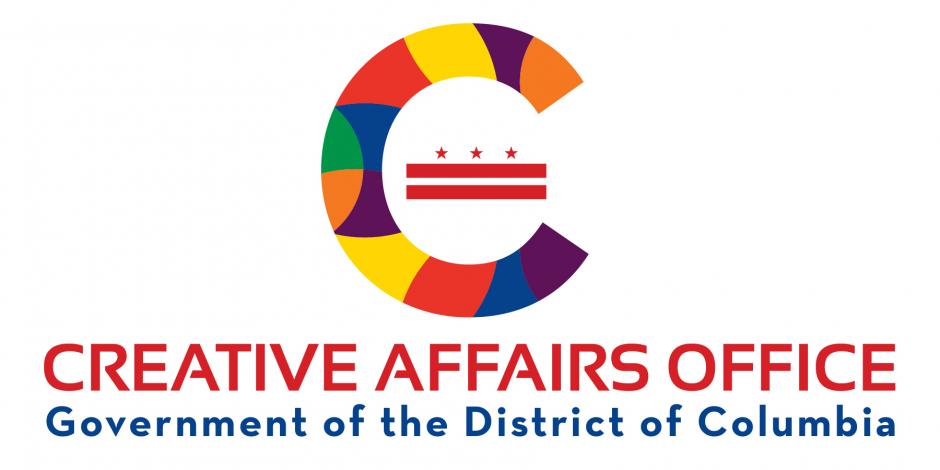 The Creative Affairs Office (CAO) showcases and preserves the District of Columbia's rich creative communities throughout all 8 Wards. CAO builds sustainability in the creative community through policy, programming, and education which further expands the pathway to the middle class for the creative workforce. CAO coordinates public, private and community partners to accomplish all goals and create equitable and inclusive opportunities for the District's creatives.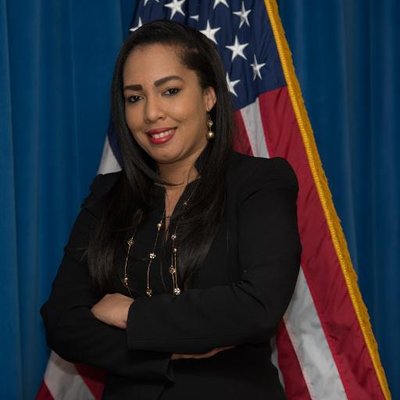 LaToya Foster, Acting Director
LaToya Foster is the Acting Director of the Office of Cable Television, Film, Music, and Entertainment (OCTFME). In her role, Director Foster serves as the DC Film Commissioner, and oversees the Comcast, Verizon, and RCN District of Columbia Cable Franchise agreements.
Director Foster is a seasoned communications veteran, with over two decades of experience in television, radio, and communications.
Prior to her appointment, Director Foster served as the Director of the Mayor's Office of Communications, as well as chief spokesperson for the Bowser Administration. In this role she managed the daily operations for the Executive Office of the Mayor and engagements for nearly 100 District government agency communications departments, including editing and reviewing internal and external correspondence such as media advisories, press releases, statements, graphics, and social media posts.  She also coordinated media interviews for Mayor Bowser and senior government officials.
Prior to joining the Bowser Administration, Director Foster served as the Director of Communications and chief spokesperson for the District's late Mayor-for-Life, four term Mayor Marion S. Barry, Jr. In that capacity, Director Foster handled daily communications tasks, as well as assisted Mayor Barry in chronicling his life and career for his award-winning autobiography.
For several years, Director Foster served as host and executive producer of "In The Know TV," a weekly, televised public affairs program that aired on Washington's ABC affiliate WJLA and sister cable station, News 8. In that role, Director Foster interviewed future President Barack Obama and President Joseph Biden, among other world leaders. She also created "This Is Your Moment," a weekly televised talk show that aired on The Word Network, the largest African American religious network in the world. As the creator, host and producer, Director Foster interviewed Grammy-award winning artists, business leaders, political figures, and professional athletes.
Director Foster began her broadcast career in radio, where she launched and led several programs, including "Live at Five," "The Washington Insider," and the "Power Block" that aired on Radio One, the largest urban broadcasting company in the world. She also launched "Voice of the City," which premiered on the OCTFME's newly established DC Radio—WHUR 96.3 HD4 in 2017.
Director Foster has provided commentary on MSNBC, Fox News, Black Entertainment Television, TV One, Radio One. She's also written for national sites and publications, including Fox News, Upscale Magazine, The Source, and Sister 2 Sister Magazine.
In her spare time, Director Foster has volunteered countless hours to promoting civic engagement, increasing awareness to adoption and foster care issues, and mentoring youth.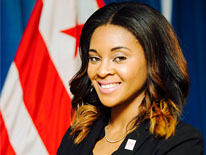 Kennisha L. Davy, Associate Director
Kennisha L. Davy, serves as the Associate Director for the DC Creative Affairs Office. She has over 10 years of experience with a diverse background in the Arts via organizational leadership, creative economy centered work, human resources, and education. Mrs. Davy previously served as the Chief of Staff for The DC Commission on the Arts and Humanities and the Associate Director of the Mayor's Office of Talent and Appointments.

She is committed to her community and continues to serve the residents in all 8 Wards of DC in her spare time as an innovative entrepreneur through her bakery, K Sweets Boutique, and various community service efforts including food drives, mission trips, and back to school initiatives in her work as a licensed Minister at New Bethel Baptist Church in DC. Mrs. Davy attended Florida A&M University.\
Lee Levingston Perine, Community Engagement Manager
Lee Levingston Perine is a creative professional with 15+ years of progressive entrepreneurial and marketing experience in the non-profit, private and public sectors. He currently serves as the Community Engagement Manager at the Creative Affairs Office. In this role, he works to engage and preserve the District of Columbia's vibrant creative communities and institutions in all eight Wards. He contributes to policy, programming and education that benefits the District's creative workforce.
Before his career with DC government, Lee was the Senior Manager, Entrepreneurship and Events at the Washington DC Economic Partnership (WDCEP). He was responsible for managing program and content development for WDCEP's small business and entrepreneurial-focused initiatives, including DC Biz Chats, DC Doing Business Guide, and Entrepreneur Toolkits. He served as a liaison between DC Government, business assistance organizations, and the small business and entrepreneurial communities. Lee also managed event planning for WDCEP events including Annual Meeting, WeDC Futures Forum, WeDC House at SXSW Interactive Festival as well as partner events including Build It In DC and Food for Thought.
Lee is the founder of Black in Space (formerly Makers Lab), an arts collective, that celebrates Black LGBTQ+ communities through media, storytelling and technology. In November 2015, Lee was recognized as a White House Champion of Change-LGBT Artist for his work. In addition to his work.
Lee received his BA from Duke University and his MBA from the University of Texas at Austin.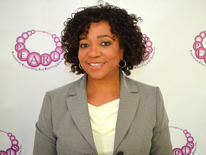 Lynne Harris-Taylor, Special Projects Producer
Since 2004 Lynne Harris Taylor has served as Vice President of Music Programming and Specials for BET Networks. As both Executive Producer and Vice President Lynne Harris Taylor was responsible for the overall operation and management of BET's award-winning televised network specials including the BET Awards, Celebration of Gospel, Hip Hop Awards, BET Honors, and Black Girls Rock. As a result of Lynne's leadership both the network and Lynne have received NAACP Image Awards for the BET Awards, Celebration of Gospel, and countless nods from industry insiders.
Prior to her current role as Vice President, Lynne worked for 10 years in Los Angeles, CA moving through BET's corporate ranks. She was Executive Producer for BET's Music Programming Department producing the highly rated and acclaimed daily show 106 & Park. Additionally, Harris-Taylor was instrumental in creating and implementing many other music-based shows.
Lynne has held Senior and Executive Producer titles for Comic View traveling throughout 16 cities to choose top comediennes for the show. She is also an experienced director who has directed events such as the St. Lucia Jazz Festival, Washington, DC's Capitol Jazz Festival, Bobby Jones Gospel, Comic View, Live for LA, and Black Legends hosted by famed actor James Earl Jones.
Prior to joining BET Lynne worked on the McNeil Lehrer Newshour series, The PBS series In Performance at the White House and other shows spanning music, news, and specials. Additionally, she was the director of the International Broadcast of the Goodwill Games in Seattle, Washington.
Committed to the community, Lynne Harris-Taylor regularly hires college interns and advocates for education both in the classroom and in the field. She is a motivational speaker and enjoys speaking to kids about finding their passion in life and reaching their goals. She is also a proud member of Delta Sigma Theta Sorority, Incorporated–a public service organization. Lynne is also a member of Women In Cable and Telecommunications (WICT), National Association of Minorities in Cable (NAMIC) and The Betsy Magness Graduate Institute.
Lynne was also honored by the National Coalition of 100 Black Women with the Ebone Image Award for Significant and Outstanding Contributions in Media Arts. In 2014 Lynne was honored by her alma mater, Hampton University, at the 36th annual Conference on Black Family at the Hampton University Scripps Howard School of Communications Awards luncheon.
Lynne is currently the Special Projects Producer for DC Mayor Muriel Bowser's Creative Affairs Office with a commitment to improve diversity, equity, and access for all within the creative community and the DC Office of Cable Television, Film, Music and Entertainment.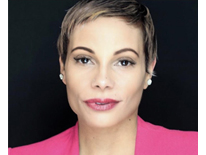 Rita D. Lewis, Marketing & Community Engagement Specialist
Native Washingtonian, Rita D. Lewis is an esteemed marketing executive who has thrived in the areas of public relations, digital marketing, high-profile branding, reputation, and project management over the course of her 25-year career. A formidable, determined and resourceful professional, Rita's reputation as a master communicator and marketing strategist are only matched by her excellence in forward-thinking, sense of urgency, event logistics and project execution.

Rita honed her skills early in her career during her tenure with Monumental Sports & Entertainment, Discovery Communications, Viacom, BET, Centric, BET J working in the areas of game operations, marketing, and events management, also serving as Director of Marketing & Promotions for Radio One, to name a few. These experiences shaped Rita's creative instincts as a leader, visionary and progressive thinker impacting culture in critically high-profile areas.

For Rita, no concept is too small or challenge too large. The gamut of her career experience ranges from creating and executing successful and brilliant marketing and branding campaigns to managing $300 million dollar budgets optimizing returns on marketing spends.

While building her value in her industry, Rita D. Lewis invested her energies as one of the foremost champions of diversity and inclusion in mass/multi-media culture. A stalwart member of the National Association for Multi-Ethnicity in Communications and Women of Color in Communications among others, Rita found value in her associations and affiliations and realized how to be more effective in exacting change through these measures. Rita also spearheaded the implementation and continuous development of a Diversity & Inclusion program that catered to 3,200 employees across 17 offices worldwide at Discovery Communications as well as managed damage control after the 9/1 hostage situation.

Rita also served as the Communications Director at the Council for the District of Columbia for a Councilmember-at-Large. While in this position she implemented political communication strategies, reputation management, (securing coverage from media outlets such as The Today Show, The Hill, Tucker Carlson Show, NY Times, The Washington Post, and CNN), led various teams, and collaborated on critical policy work. She also managed crisis amid a global pandemic, managed 'social' change in the areas of advocacy and change for public policies, regulations, and sustained government relations strategies and community empowerment additionally.

Rita currently works at the Office of Cable, Television, Film, Music, & Entertainment under the office of Mayor Muriel Bowser. She manages the 202Creates social media, website, and program which amplifies and celebrates DC's creative community through events, activities, and resources that enrich our communities across all 8 wards.

A student of life, Rita D. Lewis received her bachelor's degree in Arts In Communications from the University of Maryland at College Park, studied for her Master of Science degree in Marketing & MBA Program with the University of Maryland University Global Campus, and her PhD from the Global of International Alliance Online School Program. Moreover, Rita enhanced her educational experience with a period of studies in Business and Statistics at Harvard Business School.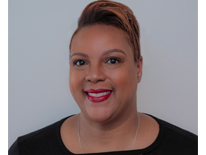 Monique Davis Cary, Talent & Special Projects Producer
From Receptionist to Director, Monique Davis Cary has become one of the music industry's most respected events and promotions managers. She's dedicated her entire career to the industry, promoted dozens of mainstream artists and built a reputation as a no-nonsense leader that always gets the job done.

An expert in strategic marketing, event management and promotion, Monique is the Talent & Special Projects Producer at the Creative Affairs Office. She has played a key role in the production of signature events including The Mayor's Arts Awards, DC Emancipation Day Concert, 202Creates Month and Mayor Muriel Bowser's Second Term Inaugural Gala.

Prior to her current role, Monique was the Mid-Atlantic Field Director for Atlantic Records where she developed successful promotional plans that included public events, private appearances and media opportunities for 18 years. She provided the label financial oversight of seven-figure marketing budgets and created long-range strategic marketing plans that took no-name artists to household names.

Monique's 25+ years of music business experience began in the early 1990s as a receptionist for MCA Records. From there, she climbed the ranks to become Promotion and Marketing Director of S.O.U.L./MCA Records. Monique has worked at label such as Perspective/A&M, Red Ant & Atlantic Records.

In addition to her professional accomplishments, she is a long-time supporter of Breast Cancer and Alzheimer's awareness initiatives.