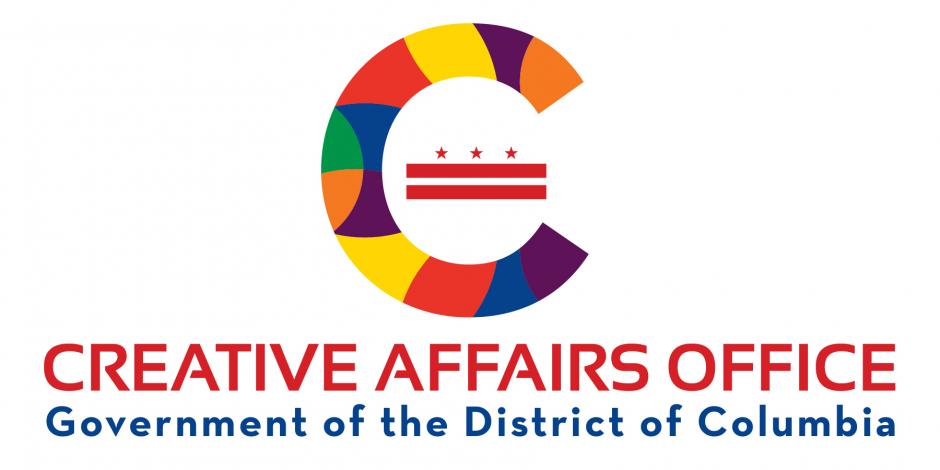 The Creative Affairs Office (CAO) showcases and preserves the District of Columbia's rich creative communities throughout all 8 Wards. CAO builds sustainability in the creative community through policy, programming, and education which further expands the pathway to the middle class for the creative workforce. CAO coordinates public, private and community partners to accomplish all goals and create equitable and inclusive opportunities for the District's creatives.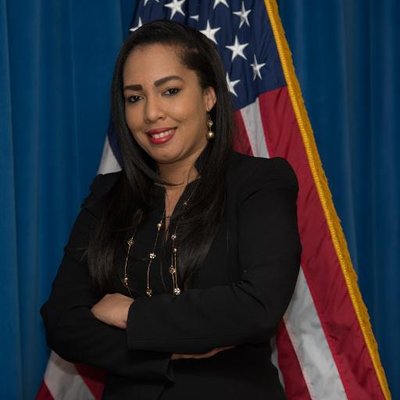 LaToya Foster, Director
LaToya Foster is the Director of the Office of Cable Television, Film, Music, and Entertainment (OCTFME). In her role, Director Foster serves as the DC Film Commissioner, and oversees the Comcast, Verizon, and RCN District of Columbia Cable Franchise agreements.
Director Foster is a seasoned communications veteran, with over two decades of experience in television, radio, and communications.
Prior to her appointment, Director Foster served as the Director of the Mayor's Office of Communications, as well as chief spokesperson for the Bowser Administration. In this role she managed the daily operations for the Executive Office of the Mayor and engagements for nearly 100 District government agency communications departments, including editing and reviewing internal and external correspondence such as media advisories, press releases, statements, graphics, and social media posts.  She also coordinated media interviews for Mayor Bowser and senior government officials.
Prior to joining the Bowser Administration, Director Foster served as the Director of Communications and chief spokesperson for the District's late Mayor-for-Life, four term Mayor Marion S. Barry, Jr. In that capacity, Director Foster handled daily communications tasks, as well as assisted Mayor Barry in chronicling his life and career for his award-winning autobiography.
For several years, Director Foster served as host and executive producer of "In The Know TV," a weekly, televised public affairs program that aired on Washington's ABC affiliate WJLA and sister cable station, News 8. In that role, Director Foster interviewed future President Barack Obama and President Joseph Biden, among other world leaders. She also created "This Is Your Moment," a weekly televised talk show that aired on The Word Network, the largest African American religious network in the world. As the creator, host and producer, Director Foster interviewed Grammy-award winning artists, business leaders, political figures, and professional athletes.
Director Foster began her broadcast career in radio, where she launched and led several programs, including "Live at Five," "The Washington Insider," and the "Power Block" that aired on Radio One, the largest urban broadcasting company in the world. She also launched "Voice of the City," which premiered on the OCTFME's newly established DC Radio—WHUR 96.3 HD4 in 2017.
Director Foster has provided commentary on MSNBC, Fox News, Black Entertainment Television, TV One, Radio One. She's also written for national sites and publications, including Fox News, Upscale Magazine, The Source, and Sister 2 Sister Magazine.
In her spare time, Director Foster has volunteered countless hours to promoting civic engagement, increasing awareness to adoption and foster care issues, and mentoring youth.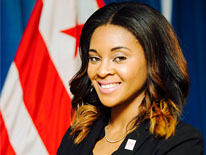 Kennisha L. Davy, Associate Director
Kennisha L. Davy, serves as the Associate Director for the DC Creative Affairs Office. She has over 12 years of experience with a diverse background in the Arts via organizational leadership, creative economy centered work, human resources, and education.
Mrs. Davy previously served as the Chief of Staff for The DC Commission on the Arts and Humanities where she led efforts to implement organizational structure and worked with agency Commissioners to administer over $30 million in grant funding to help support artists and the District's creative economy. Prior to this, she was the Senior Associate Director of the Mayor's Office of Talent and Appointments where she oversaw the Deputy Mayor for Planning & Economic Development and The Deputy Mayor for Greater Economic Opportunities Boards and Commissions clusters. During this role, Mrs. Davy executed over 100 appoints to various boards and commissions and led appointments of key Bowser Administration Executive Cabinet Positions. She also assisted with implementation of Mayor Muriel Bowser's Internship program.
In Mrs. Davy's current role as Associate Director of the DC Creative Affairs Office (CAO), she has led strategic efforts to build the organizational structure, mission, and programming since its inception in 2019 that focus on building a stronger creative economy for Washington, DC. She manages the programming of CAO and 202Creates to provide DC Creatives with key opportunities and partnerships that aide in bridging gaps and sustainability for all. Mrs. Davy also serves as an Executive Producer for the Annual Mayor's Arts Awards and 202Creates events. She is committed to her community and continues to serve the residents of all 8 Wards and works to display DC as a world class city for all the world to experience
Kennisha L. Davy continues to excel as an innovative entrepreneur through her bakery, K Sweets Boutique, and various community service efforts via her work as a licensed Minister at New Bethel Baptist Church. Mrs. Davy attended Florida Agricultural & Mechanical University with a focus in Arts and Sciences.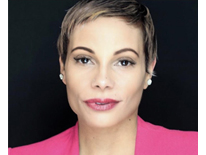 Rita D. Lewis, Public Affairs Specialist
Native Washingtonian, Dr. Rita D. Lewis is an esteemed marketing executive who has thrived in the areas of public relations, digital marketing, high-profile branding, reputation, and project management. A formidable, determined and resourceful professional, Dr. Lewis' reputation as a master communicator and marketing strategist are only matched by her excellence in forward-thinking, sense of urgency, event logistics and project execution.

Dr. Lewis honed her skills early in her career during her tenure with Monumental Sports & Entertainment, Discovery Communications, Viacom, BET, Centric, BET J working in the areas of game operations, marketing, and events management, also serving as Director of Marketing & Promotions for Radio One and Monarch Magazine, to name a few. These experiences shaped Dr. Lewis' creative instincts as a leader, visionary and progressive thinker impacting culture in critically high-profile areas.

While building her value in her industry, Dr. Lewis invested her energies as one of the foremost champions of diversity and inclusion in mass/multi-media culture. A stalwart member of the National Association for Multi-Ethnicity in Communications and Women of Color in Communications among others, Dr. Lewis found value in her associations and affiliations and realized how to be more effective in exacting change through these measures. Dr. Lewis also spearheaded the implementation and continuous development of a Diversity & Inclusion program that catered to 3,200 employees across 17 offices worldwide at Discovery Communications as well as managed damage control after the 9/1 hostage situation.

Dr. Lewis also served as the Communications Director at the Council for the District of Columbia for a Councilmember-at-Large. While in this position she implemented political communication strategies, reputation management, (securing coverage from media outlets such as The Today Show, The Hill, Tucker Carlson Show, NY Times, The Washington Post, and CNN), led various teams, and collaborated on critical policy work. She also managed crisis amid a global pandemic, managed 'social' change in the areas of advocacy and change for public policies, regulations, and sustained government relations strategies and community empowerment additionally.

Dr. Lewis currently works at the Office of Cable, Television, Film, Music, & Entertainment under the office of Mayor Muriel Bowser. She manages social media, the website, and programs for 202Creates, Entertain DC, and DC Radio HD which amplifies and celebrates DC's creative community through events, activities, and resources that enrich our communities across all 8 wards.
Dr. Lewis is also an accomplished actress and creative, and has been featured in HBO's"Pause," with Sam Jay; Apple TV's "Ghosted," with Chris Evans; and CBS' "Homeland." The DC Theater Arts publication referred to Dr. Lewis as "marvelous" in the recent stage play "He Creeps" where she plays the lead wife.

A student of life, Rita D. Lewis received her bachelor's degree in Arts In Communications from the University of Maryland at College Park, studied for her Master of Science degree in Marketing & MBA Program with the University of Maryland University Global Campus, and her PhD from the Global of International Alliance Online School Program. Moreover, Rita enhanced her educational experience with a period of studies in Business and Statistics at Harvard Business School. In 2022, Dr. Lewis was honored by being presented with the Presidential Lifetime Achievement Award, given to her by Joseph R. Biden, Jr., 46th President of the United States