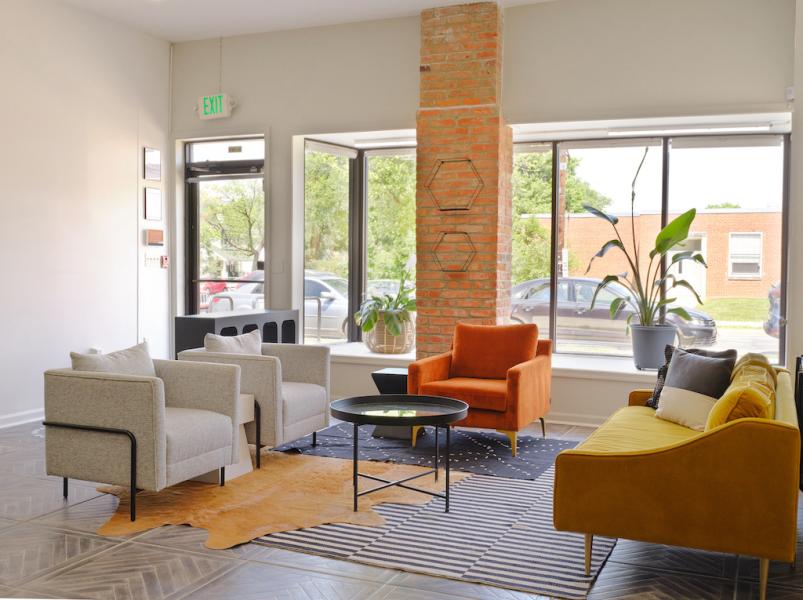 (Washington, DC) – It is officially Summer 2023 and the opportunity to Rediscover DC awaits. And speaking of open, Mayor Muriel Bowser and The DC Office of Cable Television, Film, Music, and Entertainment (OCTFME) are pleased to recognize that our July 2023 Location of the Month is the Open Door Concept. Opened in April 2022, Open Door Concept is a meeting, workshop and event space located in NE DC. It is a locally black-woman-owned business on a mission to be an ecosystem for connection.
"Congratulations to Open Door Concept for being selected as our July Location of the Month! Your innovative space has truly embraced the open-door concept, inviting creativity, collaboration, and endless possibilities. Your commitment to fostering a vibrant atmosphere is commendable. Here's to a month filled with incredible moments and unforgettable productions. Keep shining your light on the industry!" says Director LaToya Foster.
Open Door Concept half, full, and recurring rental options provide creative teams, entrepreneurs and communities with the space and amenities needed to create, connect and work together.
The space is best used for, but not limited to meetings, workshops, classes, film, photo networking and community events. A perfect location for a media production or still photography shoot. The space is available for rent seven days a week and everything in the space is transitional and can be moved around to meet guest needs. The 1,050 sq ft space is wheelchair accessible, including various amenities including 30 chairs, a mobile bar, WIFI, two restrooms and free street parking. Max capacity is 40 people.
"Open Door Concept was created for others to use as a place to tell, create, and share stories through video, photography and other forms of creative artistry," says Owner & Founder Jasmine Smith.
To learn more about this location and to plan your next media event or to schedule a media production shoot, please visit HERE.
Film Friendly:
Yes

Film Credit(s):
Hulu - Cannot share until the release
Because of Them We Can
Nia Dinero (Documentary)

Social Media Handles:
Instagram: @opendoorconcept
Relevant Websites:
www.opendoorconcept.com/opendoorrentals
About Location of the Month
The "Location of the Month" initiative is part of the agency's mission to market and support District locales as media production locations and bring attention to the wide range of cinematically compelling locations available to film and television productions.

If you have a suggestion for a future OCTFME "Location of the Month," we would love to hear from you. If you own or manage a business, venue, or location you would like to be featured as a "Location of the Month," or if you are a filmmaker or a fan of local filmmaking with a suggestion for a unique DC location, OCTFME could feature in the future "Location of the Month" please use this nomination form and tell us all about it.
About OCTFME
The Office of Cable Television, Film, Music and Entertainment (OCTFME), an award-winning District of Columbia Government agency, leads the city's extensive efforts to build and support a sustainable film, music, and entertainment creative economy and labor market. Additionally, OCTFME serves as the city's cable television service provider regulator and as the customer service hub for cable subscribers.
OCTFME's extensive portfolio includes:
###